Dirt Cheap Central Presents:
Tired of Overpaying for Accommodation?
Here's Where to Find the Cheapest Hotel Booking
Options in Any Destination
Dirt Cheap Central Presents:
Tired of Overpaying
for Accommodation?
Here's Where to Find
the Cheapest Hotel
Booking Options
in Any Destination
Discover where you can book hotel rooms in the U.S. and worldwide at extremely affordable prices—no matter where you're headed.
Here's a simple and direct question: How much money would you like to save on your next hotel stay? 15%? 30%? Much more?
Finding a nice and comfortable place to sleep, eat, and prepare for what the next day brings can be an expensive part of any domestic or international trip. But this article can help you find good ways to save money and travel anywhere on the planet without breaking the bank.
Let's explore some of the most inexpensive options to plan your next journey.
1. Hotel Price-Comparison Sites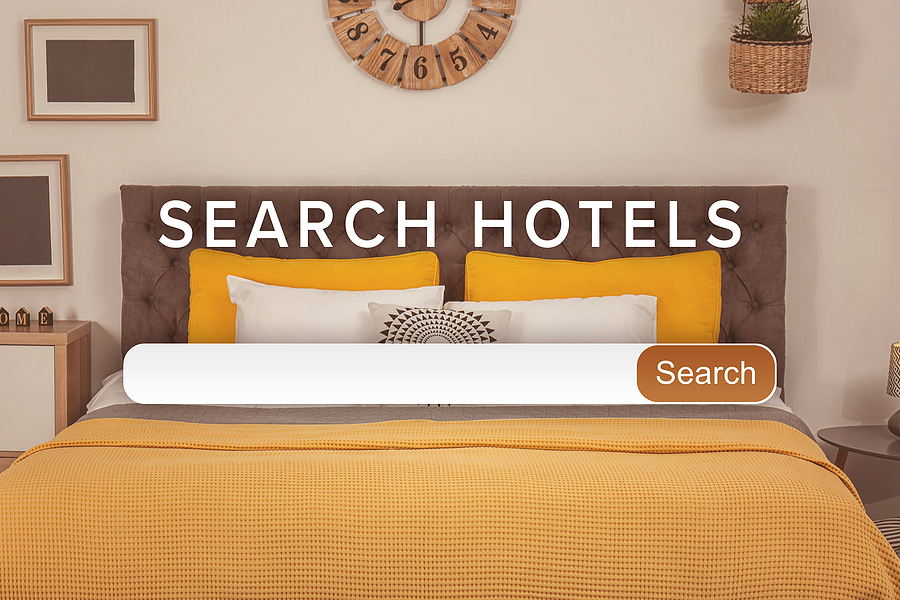 The meta search engine sites save you time and money—no matter where you plan to travel, when you plan to leave, or what kind of place you want to stay in. It is always a great method to start your homework to get a general feel for the average hotel prices in your target area.
These powerful aggregators help you instantly compare hotel rates in real time from many different travel providers and third-party booking sites, thereby relieving you of the need to visit multiple websites to explore all the options.
After choosing your target city, preferred check-in and check-out dates, number of rooms, and number of guests, you'll get an overview of all the accommodation options available to you, with an easy way to sort results from cheapest to most expensive.
The largest sites in this niche cover all property types: hotels, bed and breakfasts, budget motels, apartments, inns, resorts, and other hospitality industry providers.
Some of the free hotel research tools also offer a convenient way to keep track of prices with email alert notifications that update you about price drops or spikes.
2. Secret / Mystery Hotel Deal Sites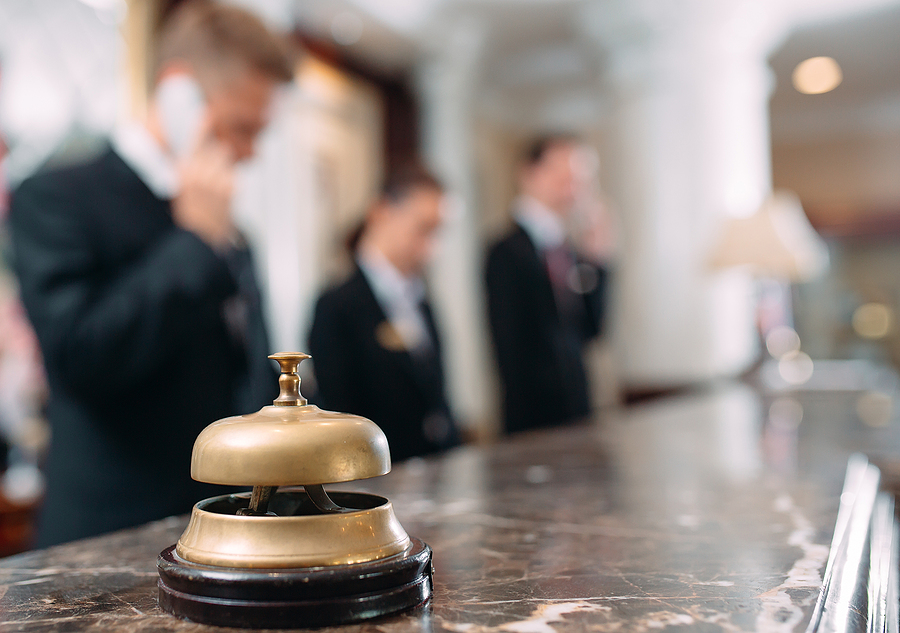 If you want to take it a step farther and not just settle for what hotel search sites provide, then you can consider using a different approach: opaque booking.
This method is a game changer, and a classic win-win for both the global hospitality industry and savvy deal-hunters alike—especially when you're looking for affordable, last-minute options, or a higher value for your hard-earned money.
Here's why it's a win-win.
Some property owners are stuck with unsold inventory and are willing to offer deep discounts to fill these empty rooms with paying customers. "How deep?" you ask.
Anything in the range of 10%-60% off the usual cost!
This is a great situation for price-sensitive travelers, who are hungry for some real bargains, and dirt-cheap rates. They can save money and book a room at a reduced price.
So… what's the catch here? And how does this method work?
Well, everything starts just like it does on every other typical travel site: you enter your desired dates, location, number of guests, star rating, and other criteria that reflect your individual preferences.
Users can see the mystery hotel specs before committing, and they get details, such as the cost, list of property amenities, neighborhood location, TripAdvisor-powered guest ratings, and other information.
However, the hotel stays anonymous, and its identity is not revealed until after the reservation is completed and confirmed.
The bottom line is it's probably not a good option for those who are not willing to leave anything to chance, but for the many fans of this technique, it's one of the best ways to get a luxury five-star hotel at three-star prices.
3. Deals with Global Chains
The big chains are the most dominant players in the entire international hotel industry.
These global giants own thousands of brand-backed properties in most countries, regions, and major cities throughout the world.
The mega-chains (and some independent hotels, as well) often give the best nightly rates to customers who book directly from them on their own brand's official websites, and not through "middleman" booking sites that charge them a whopping 20%-30% commission.
How do they try to attract more direct bookings? Well, they have a powerful weapon in their arsenal—loyalty program points, which can be redeemed for free nights, free room-class upgrades, food and drinks, gift cards, and other benefits.
Some of them also offer discounted, members-only rates, free extras like breakfast, Wi-Fi, or late checkout, and other exclusive rewards and bonuses.
Other than their reputation, reliability, trustworthiness, and strong name recognition, well-known, popular international chains have another unique advantage: Due to their size, they have properties in every big city (and even smaller ones) around the world.
So, thanks to their consistent brand standards across the chain, you usually know what to expect from your stay even before you check in.
4. Discount Deals on Hotel Booking Websites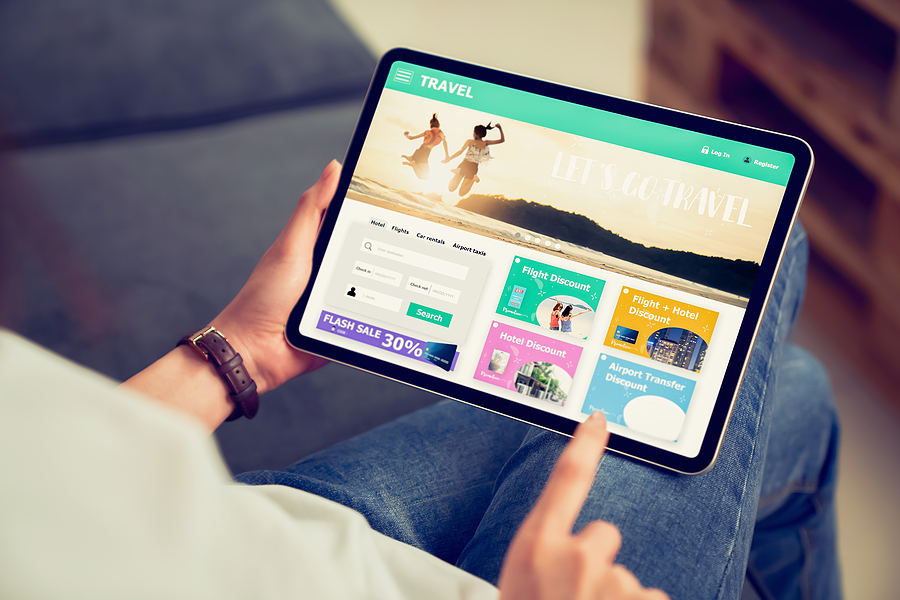 Today, online travel agencies (OTA) and hotel search engines are among the most popular go-to sources to book a hotel room. Following the "one-stop-shop" model, these massive reservation portals offer everything from airline tickets and accommodation options to car rentals and admission tickets to major tourist attractions.
These massive third-party booking websites are the largest companies in the online travel market, and, as such, they have strong bargaining power with all the players in the industry. This unique position often translates to special reduced rates, discounted vacation packages, and other exclusive, negotiated rewards that benefit the end customer's wallet.
If you need to book multiple travel products (e.g., flights and a hotel, or a hotel and a rental car, etc.), then consider buying a bundle or combo package on one of these websites, which may save you some serious dollars:
5. Cheaper Hotel Alternatives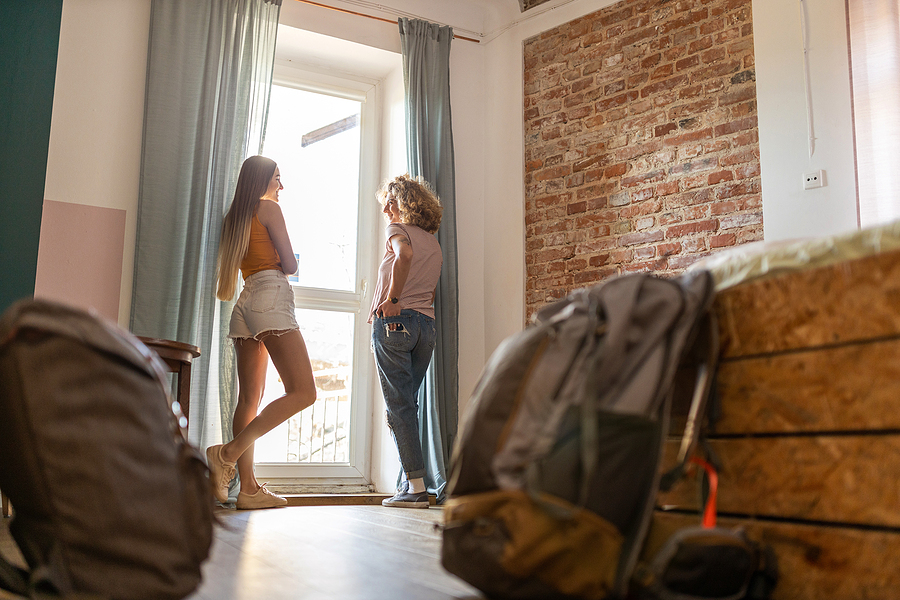 Staying in a nice hotel is convenient and fun, but it is not your only option.
In case you're short on cash, you may want to consider some of the more affordable (or even completely free) lodging alternatives that could save you big bucks:
Finding Cheap Hotel Deals – A Few Practical Tips
Think about the last time you enjoyed a superb hotel experience. Remember how you walked into the lobby, approached the front desk, and were welcomed by the team with sincere and friendly smiles?

Pretty exciting, huh? But it would have been even more exciting if you scored the best hotel deal possible and saved tons of money.

Travelling to a new place—either for business, pleasure, or some other purpose—usually involves spending money on a place to sleep.

Whether you have modest needs and are looking for the most economical options, or you have a taste for the finer things in life, finding the best accommodation is a critical component of your trip-planning process, which can have a huge impact on your budget if not chosen wisely.

There are so many travel sites out there selling the same room on the same floor at the same hotel with the same amenities. Therefore, the online consumer's goal becomes clear: finding the best available nightly rates for the room they want to book at their chosen property.

Regardless of whether you're interested in a budget, economy, midscale, upscale, or luxury accommodation provider, nobody wants to pay more than necessary for the same service.

But how do you decide which hotel to stay in? Well, travelers use a variety of factors to make booking decisions: hotel class, property style, available amenities, preferred brand, or proximity to their individual areas of interest, such as the airport, city center, business district, or major tourist hotspots.

Some people even have rigid must-have criteria for their accommodation, such as free Wi-Fi, a swimming pool, early check-in and/or late check-out options, and even a king-sized bed.

However, other than price, the most important factor for most consumers is reading authentic reviews, written by previous guests of the property. These reviews are their firsthand impression of the hotel's cleanliness, room quality, comfort, value, staff friendliness, and other vital pieces of intel that you will not usually find anywhere else.

Whether you're looking for a five-star luxury hotel right in the city center, a family-friendly beach resort, a romantic suite in a boutique retreat, a budget option near the train station, or a good business-travel solution; advanced travel-search technology—coupled with smart shopping skills—can help bring costs down significantly.

There is no simple universal formula or "right" way to find the cheapest rate possible under any circumstances. However, let us share a few practical tips that may just help you book your hotel at a lower price:
There are many hotels out there, and they come in all shapes, sizes, styles, and costs. Finding the perfect room at the right price can often feel like you're looking for a needle in a haystack.





So, before starting your search, form a basic game plan to help you maneuver more efficiently without wasting precious time. As you begin your research, make sure that you have at least a general idea of your budget, star category requirement, preferred hotel, and room types, as well as location preferences.





Make sure to use the hotel search platform's filtering options, so you can evaluate only the results that truly meet your criteria.

Do you travel frequently? Is there a major booking website or hotel brand that you're loyal to? Subscribe to their newsletter to get email updates about special discounts, upcoming sales, and other exclusive offers.

Many travel sites offer customer loyalty or rewards programs to help you save money. These programs let you earn points, credits, free nights, or other rewards that you can accumulate if you use their services consistently and reach certain milestones.

The internet has so many hotel search and comparison websites, and all of them claim to be the best and cheapest. However, on many occasions, you may find the lowest rate if you book directly through the hotel's official website instead.





Sometimes, the hotel's website will advertise special rates, attractive offers, or substantial rewards, like free breakfast, Wi-Fi, airport transfers, or parking, which are not available on third-party sites.

If you plan to travel during peak season, or when there are large events in the area, then book a hotel well in advance because they fill up quickly! Plus, prices tend to rise the later you make your reservation.





If you could not arrange your accommodation well in advance, but you still wish to save money, then focus your search efforts on mystery hotel websites, or last-minute deals.

Interested in booking a discounted mystery hotel on Priceline or Hotwire but feel a little bit uncomfortable about their "blind" deal model that prevents you from knowing which hotel you're booking upfront?





Well, some sites like

BetterBidding

help you play detective and discover the name of the secret hotel—even before making a reservation online!





After you unmask the hidden identity of the property, you can easily evaluate its quality with a little bit of online research, ensure that it meets your expectations and needs, and compare the reduced rate to the normal market price.





Doing so will help you determine how much of a discount you're getting, and whether you're getting a true bargain deal that you can book with confidence.

Looking for a nice room at a nice place at the last minute?




Use services like

HotelTonight

to score low rates on spontaneous same-day, next-day, or other short-notice reservations.

Looking for another great way to reduce your accommodation costs?




Becoming more flexible and compromising on non-essential things can help you meet your budget successfully.





Picking a hotel in a less central area of the city with great public transportation options nearby, or one with a lower-star rating but great reviews can save you plenty of money.

Consider using websites like

Roomer

,

which is a resale marketplace that lets you purchase other people's unwanted, nonrefundable hotel room reservations at a serious discount.





Another traveler's unexpected trip cancelation can be your golden opportunity to get a premium room at a fraction of its original price!

After finding 2-3 options that suit your needs, try to contact the reservations department directly by email and ask politely if they can beat the rate you found on the third-party OTA or aggregator website. You have nothing to lose!

The cold truth is no single online travel agency or hotel-booking service can guarantee the best prices 100% of the time. Do you want to get the lowest rate for your trip? You'll have to do some virtual legwork.

Always use multiple hotel-comparison tools. Not all chain brands and independently owned properties will necessarily be represented on all platforms. So, if you want to be thorough, don't put all your eggs in one basket!

Ever heard the old saying, "The devil is in the details"?





It means be sure to always read the fine print to avoid unpleasant surprises. Make sure that you understand what's included in your stay, and what services or amenities may incur additional costs.





Things like breakfast, parking, gym access, spa treatments, and in-room Wi-Fi are often not included in your basic rate and need to be paid separately.

Coupon codes can help you save even more, so be sure to check the hotel search platform, OTA, or hotel's official homepage, as well as third-party coupon portals for active promo codes.