Dirt Cheap Central Presents:
Where to Find Cheap Places to Buy Prescription Glasses
for Men, Women, and Children
Dirt Cheap Central Presents:
Where to Find
Cheap Places to Buy
Prescription Glasses
for Men, Women,
and Children
Save money and discover some of the most popular places (as well as a few hidden gems) where you can take care of your personal optical needs at extremely affordable prices.
How much would you like to spend on your next pair of eyeglasses? $75? $30? Even less? Optical products can be expensive, but this article can help you find good ways to maximize your limited budget and enjoy perfect vision without breaking the bank.
Whether you want to replace a lost or broken pair of glasses, get a spare pair for backup, or simply wish to obtain a new trendy pair that will help you look and see your best, we've got you covered.
Let's explore some inexpensive options for taking care of your visual needs.
1. Low-Cost Online Optical Retailers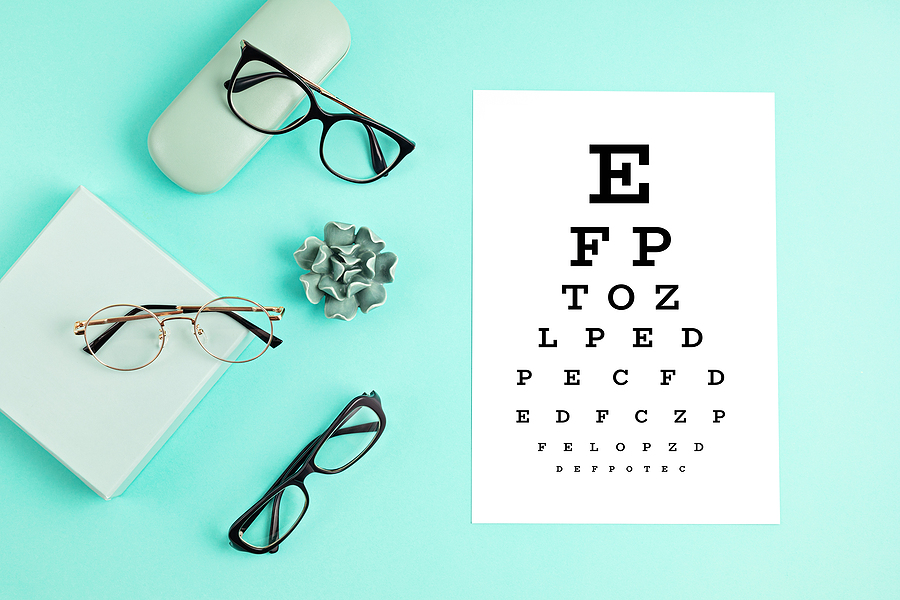 Are you fed up with paying outrageous prices for a decent pair of glasses? You're definitely not alone. Most Americans feel like the traditional eyewear industry is taking advantage of them unfairly, and they too are looking for more cost-effective alternatives.
Online optical stores have totally revolutionized the way the market works, making great-looking eyeglasses more accessible and affordable to anyone with a current vision prescription.
Their business model is simple: They cut out the middleman and sell directly to end customers via the internet.
These companies offer their own lines of fashionable frames in every style, shape, and color, coupled with a variety of single-vision, bifocal, and progressive lenses, and multiple enhancement options.
Put all this together and you get the lowest prices anywhere on the internet. Prices typically start at about $7 for a basic frame, with custom corrective lenses.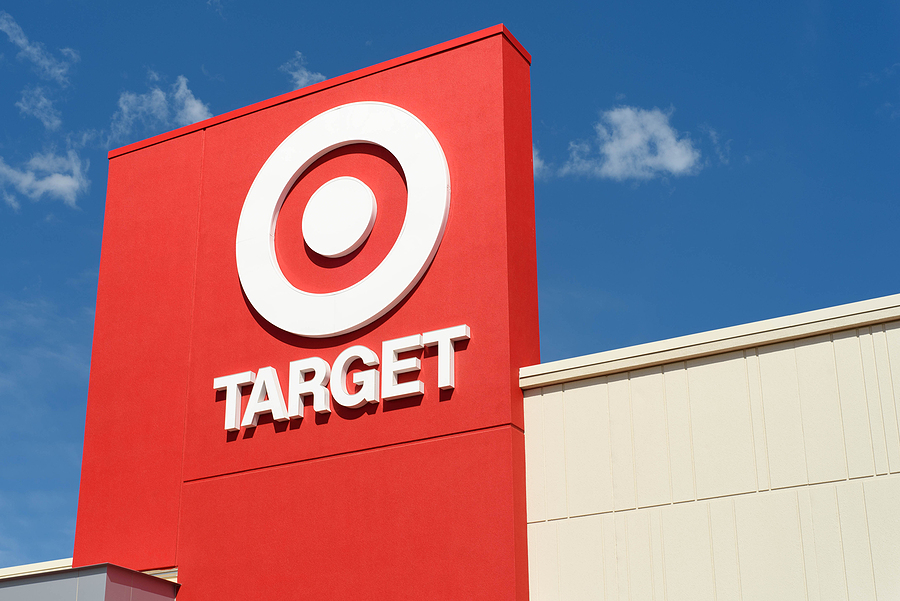 Some of the major big-box retailers in the country are targeting those consumers who are looking to get the most value for their dollar. They offer a variety of consumer goods at heavily discounted prices—including eyewear.
Given their large size and nationwide reach, they enjoy massive buying power and pass the savings on to the consumer.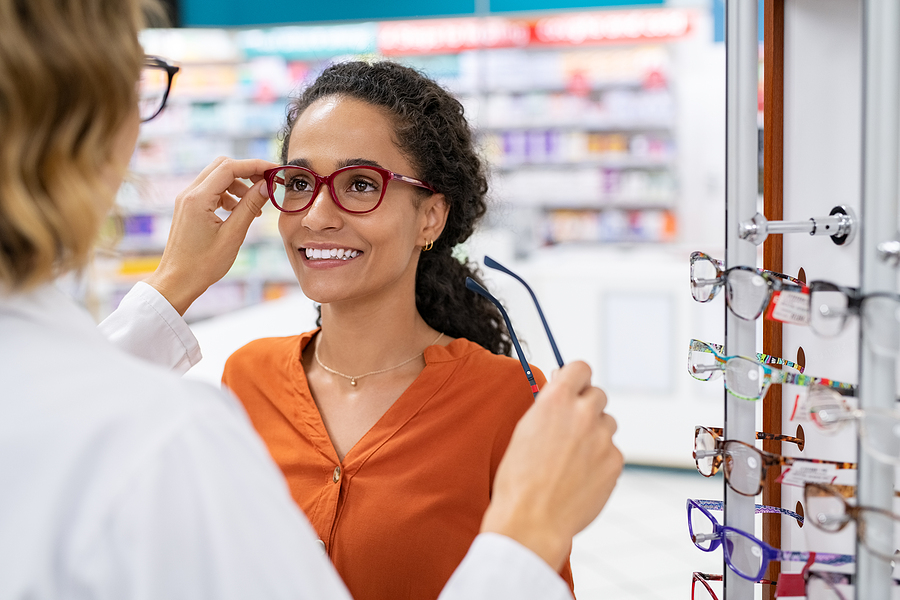 Sometimes, the cheapest finds can be discovered not online but in your own neighborhood. Places that may offer discounted eye exams and eyeglasses include:
Independent eyeglass shops
Membership-only shopping clubs (e.g., Costco, Sam's Club, etc.)
Private doctor's offices
Buying Eyewear on the Cheap – A Few Tips
Did you know that more than half of Americans need some sort of vision correction? Did you know that the cost of prescription glasses could reach as high as couple of hundred bucks—or even more?

When we're dealing with these numbers, there's little wonder why eyewear is such a big and booming global industry.

Over the years, the rising costs of healthcare in the United States have sent millions of consumers to alternative providers that offer affordable online eyeglass options. The best glasses companies operating on the web offer inexpensive, in-house frames and lenses.

This innovative format has totally changed the way the market works. It enables consumers to express their unique personality and complement their individual style with high-quality, trendy glasses at very reasonable prices.

These websites enable shoppers to select frames and lenses, then fill out their prescription and pupillary distance information online. Once the custom order is fulfilled, the finished product is shipped and delivered to the customer's door, usually within a few days.

Their large collections of adult's and children's eyeglasses in a wide range of styles make these websites extremely popular, and they offer savings of up to 75% off the typical cost—in some cases, even more—which is a great help for consumers who are on a very tight budget and have no health insurance.

If a glitzy and expensive brand is not a priority, then you can purchase quality eyewear at dirt-cheap prices, compared to what is offered at the doctor's office, optical chains, local independent optometrists, or other common brick-and-mortar retailers.

For customers who are focused on finding the best deal, these internet startups represent the cheapest option, since no other reliable source in the U.S. offers such ultra-low prices for prescription eyewear.

Purchasing a new pair of glasses does not have to cost a fortune, and price-conscious shoppers can use a variety of creative methods to spend less and get more.
Here are a few tips that will help you see clearly and look your best—without breaking the bank:
Even if you plan to order your glasses online, your first stop should still be the eye doctor or optician's office. Meet an eye-care professional for a comprehensive eye exam and confirm that your prescription is accurate and updated. You're going to need one!

Naturally, when you buy new glasses over the internet, you won't have the familiar hands-on shopping experience that you might be used to when visiting a local optician.





However, most websites now offer a virtual try-on technology that can help you choose a frame to best fit your unique appearance. Using this feature will help you find your ideal match easier.





If after trying these tools, you still don't feel like they've provided an adequate representation of what your new glasses will look like on your face, then consider using websites that offer at-home try-on programs, so you can test a few frames in person before you buy.

Decide on a clear shopping strategy. Either buy low-cost, unbranded glasses from companies that specialize in them or, if you're willing to spend much more, and you're interested in high-end designer eyeglasses, then purchase from a discount name-brand eyewear store.

After browsing different vendors' websites to get some style inspiration, form at least a general idea for what you want to buy. As you explore different designs, you can filter the different frame options by your preferred gender, color, fit, shape, and/or material to get more focused results.

Still confused by the never-ending selection? Some stores offer a useful, interactive quiz to give shoppers frame suggestions. All you have to do is answer a few questions about your preferences!

Contact your insurance company and check what type of frames, lenses, and other associated costs are covered by your health insurance plan.

Some vendors allow you to pay for your order using your FSA or HSA card. If that's not possible, then you can always request the eyeglasses retailer for an invoice and submit it to your insurance provider for reimbursement.

Coupon codes can help you save even more, so be sure to check the retailer's homepage, and third-party coupon portals for active promo codes.

Remember, the human eyes are sensitive parts of the body that need to be taken care of for the rest of your life.





So, if you find a great source for glasses under $10, then consider investing further in lens enhancements, like blue-light blocking, anti-scratch, and/or anti-reflective coatings, or other upgrades that will provide you with a more premium pair of glasses for a great value.

Believe it or not, even cheap eyewear sites sometimes run sales or other promotions that can help you reduce your costs even further and get a superior deal. Shop around and be sure to check out the discount vendors for current sales and specials.





This can be extremely useful when you need to buy multiple pairs of glasses, or you want to order some of the more expensive add-ons.

Most eyewear retailers offer some sort of satisfaction guarantee. Pay close attention to the fine print of these policies and make sure that you understand which merchandise you can return, how long the return window lasts, and whether you will get a full cash refund, or a store credit.

Have an eyewear website that you really like? Subscribe to their newsletter to get email updates about special discounts, upcoming sales, and other exclusive offers.

When you find a low-cost provider you like, don't forget to check other important information before you place an order, such as shipping costs, return policy, and exchange options.





When it comes to eyeglasses, every dollar matters. Shipping costs can play a significant role, so websites that provide free shipping offer a major advantage, as well.